MAY Foods is a leading Russian tea company with a growing global presence, and is a long-term customer of Finlays. In the latest edition of 1750, we sat down with its founder Igor Lisinenko to talk globalisation, digital transformation, the importance of empathy, and how the idea for his business came from his time serving in Afghanistan.
1750: Thank you for joining us Igor. Please tell us about MAY Foods and what makes it unique.
Igor Lisinenko: MAY is among the top two tea companies in Russia, both in financial terms, and in sales volume. We are unique in that we build a world of harmony and beauty together with employees and partners who understand and appreciate this vision. This distinctiveness is in our mission – to create superior value – and in our corporate values. Our employees constantly go beyond their direct responsibilities at work and develop unique projects. We also cultivate the principle of openness among all colleagues. We appreciate feedback, and we have a section on our website "Question to the General Director", where absolutely everyone can ask the CEO a question – personal or professional – and be sure to get an answer.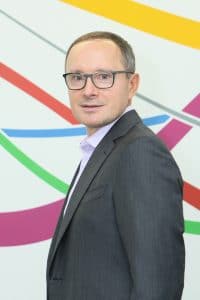 1750: What prompted you to become an entrepreneur?
IL: I served in Afghanistan, and every night simply dreamed of living until the evening. There I fell in love with tea – real, loose-leaf, strong tea, which at that time wasn't sold in the Soviet Union. For some reason, no-one had thought to make a quality tea, despite tea being a beloved, ancient and traditional drink for Russians. After the trials of life during war, a person realises he can overcome any difficulty. So I created a business that gave Russians a quality product for the first time. Then, in 1991, Russia got to know MAISKY, the main product of MAY, and fell in love with it. Today our company has five brands: four teas and one coffee.
1750: Please tell us more about your tea products.
IL: Our tea brands satisfy different consumer segments. MAISKY tea is a product of the highest quality, hand-picked on the best tea gardens of Sri Lanka, including from Finlays. In 2010 and 2019 the brand was recognised as the number one Russian brand.
Since 2018, we have been producing MAISKY Ivan-Tea and are experimenting with growing a rosebay willow herb on our own estates in the Vologda region. This is time-consuming as it is a wild plant and difficult to tame, but we are working with the agricultural scientific communities to achieve this. Today, we have registered two of our own patents – on the method of production from a leaf of rosebay willow herb and on the product Ivan-Tea itself. RICHARD is a royal tea that demonstrates powerful growth potential and is already represented on many international online sites. By this brand we are developing the royal tradition of tea drinking.
The aromatic varieties of CURTIS tea are for those who want to treat themselves to exotic tastes. This brand is beloved by young people who always prefer everything new. In addition, CURTIS includes a line of fortified teas, and we have also developed drinks that can be cold-brewed. LISMA is a collection of high-quality varieties of real Indian tea for everyday life, created for true lovers of a strong drink.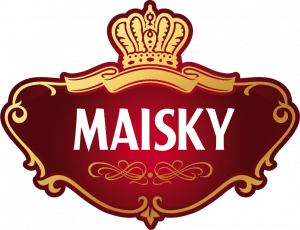 1750: And what about your coffee?
IL: We have been developing the coffee category and the COFFESSO brand for three years. In 2020, the brand is conquering a growing market under a new concept: Arte del caffè italiano. We are collaborating with a famous barista, the Italian champion in cup-testing Giacomo Vannelli, who working with our own cup testers, has masterfully selected the coffee beans and the level of coffee-roasting to create unique blends that meet classic Italian standards.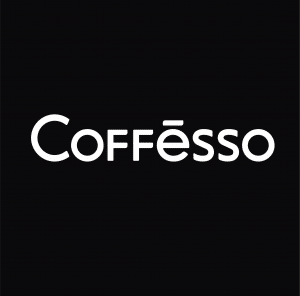 1750: Who are your consumers?
IL: Our consumers are adherents of old traditions, classic tastes, and those who like to try something new. There is also a large category of those who take care of their health and adhere to proper nutrition. Tea is a basic necessity, but we go beyond the standards, ensuring people have a choice even among such a familiar drink as tea.
1750: Tell us about your partnership with Finlays.
IL: Finlays and MAY began to cooperate in 1999, when the first container of tea was shipped from Malawi. Finlays currently delivers tea from Kenya, Argentina, Vietnam, Kenya and Tanzania. Kenya is the main supply country, accounting for 77% of total tonnage. Since 2017, there has been a sharp increase of Finlays' share of our purchases. This is for two reasons: firstly, MAY increased the use of Kenyan tea in blends due to more competitive prices and good quality characteristics compared to tea from other countries. Secondly, Finlays' excellent tea expertise, its good work in observing the quality parameters, and its financial power allowed it become one of our leading suppliers.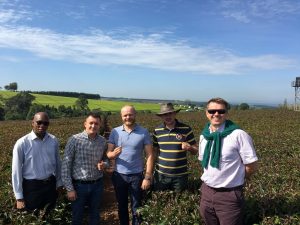 1750: What are your global operations?
IL: We are already in 46 countries, and plan to be in 75 by 2025. The global market is where we can apply our efforts to create unique and superior value in tea and coffee with no boundaries. The needs of global consumers are very similar; one might even say that in some cases they have no differences. For example, our brand RICHARD is perceived by consumers of all countries, including the UK, as a real royal tea.
1750: Tell us about TEA.RU.
IL: Following the trend of business digitalisation, in 2019 we opened our own marketplace TEA.RU. At first we sold only tea and coffee, but then began to involve partners selling related products like chocolate, sweets, candies, dishes and gifts. There are now several thousand products on the marketplace, and the number of merchants who want to cooperate with us is constantly increasing.
1750: What are the key trends in the Russian beverage market?
IL: Coffee is now in greater demand than tea. Many factors contribute to this: the discovery of new methods of coffee making, food pairing and decaffeinated coffee. But we do not forget tea. We are actively developing a culture of drinking these two drinks and are trying to present their unique qualities to consumers. Nowadays, a healthy lifestyle, vegetarianism, sports and fitness are popular all over the world, and our tea, with its diversity, fully fits into these trends.
1750: How does being an entrepreneur shape how you see the world?
IL: The world is beautiful, however since childhood, I've inexorably wanted to make it even better, and this desire drives me constantly. I imagine the future development of human civilization on the faraway horizon, 20 years ahead, and direct the strategic vision of my company there.
1750: Many thanks Igor – it's been a great pleasure talking to you.
To find out more about MAY-Foods visit www.themay.com/en/ or click here to find out more about tea at Finlays.