A leading Tea, Coffee & Botanical Extracts Supplier Throughout the UK & Europe
Finlays UK & Europe, including Finlay Beverages, is one of the region's largest processors and packers of tea and coffee. With 117 years' experience in tea and 109 in coffee we are experts in our field. As well as packed tea and coffee, we supply a wide range of tea, coffee and botanical extracts to aid the development of iced, RTD and cold brew teas and coffees across Europe.
cups of tea packed per year
cups of coffee roasted by Finlay Beverages in 2019
Finlay Beverages began in 1896 and became formally known as Finlay Beverages Ltd. in 1976. We have been blending and packing tea since 1903 and roasting and grinding coffee since 1911.
About Finlay Beverages – A Flexible One-stop-shop for Tea and Coffee
Finlay Beverages is one of the UK's largest tea and coffee packers and supplies a vast range of formats across the retail and foodservice sectors.
We have over 300 employees based in our purpose-built facility in Yorkshire where we partner with our private label customers to develop winning ranges across retail and foodservice, while helping brands large and small develop the perfect proposition for their shoppers and consumers.
Supplying many of the biggest retailers and foodservice chains in the UK, Finlay Beverages works as your trusted partner and is a flexible one-stop-shop for all your tea and coffee needs.
As members of the British Coffee Association and the UK Tea and Infusions Association, Finlay Beverages is truly at the heart of the UK hot beverage sector.
Our Variety of Tea Products and Solutions
We source, blend and pack tea & infusions from multiple sources into a wide variety of formats.
These include:
Round teabags into our unique caddy style box in pack sizes from 40's to 240's
Round teabags into bulk catering packs of up to 1100 teabags
Square teabags into our standard carton in pack sizes from 20 to 100
Loose leaf tea into bags from 125g to 1kg.
Pyramid fuso bags
String, Tag & Envelope into packs of 20 / 25 and bulk catering formats
String & Tag Teabags
Multi serving large teabags for the travel & hospitality sectors
Our state-of-the-art processing facility in Yorkshire means we are uniquely placed to offer you a high-quality product made to your exact specification. Tea is sourced, blended and packed on site by our dedicated team so we can offer you the complete service for your brand.
In addition to tea and coffee packing we also decaffeinate tea in our purpose build facility in Hull. One of the best decaffeination sites in the world, here we not only decaffeinate tea but also reclaim the caffeine for onward sales to brand owners in the beverages sector and pharmaceutical industry.
Experts in Coffee Since 1911
Finlay Beverages has been roasting, grinding and packing coffee since 1911.  
Today, we have four roasters that use two types of roasting technology – two main manufacturing roasters, and two speciality and development roasters. This gives us the flexibility to roast to any profile.
Combining 109 years of experience in coffee with our state of the art facility means we can meet your needs. 
We can pack beans and ground coffee into retail and foodservice pack sizes of up to 1 kg.

We also pack filter pouches between 40g and 80g, as well as multi-serve and single-serve coffee bags for both the foodservice and travel sectors.

One cup coffee solutions have grown in recent years and we provide a range to cater for all customers.
Using third party suppliers, we can also cater for the needs of customers aiming to capture the single serve coffee market with Nespresso-compatible and Dolce Gusto-compatible capsules.
A
cross all formats and we supply everything from commercial grade coffee through to single-origin micro-lots (and everything in between).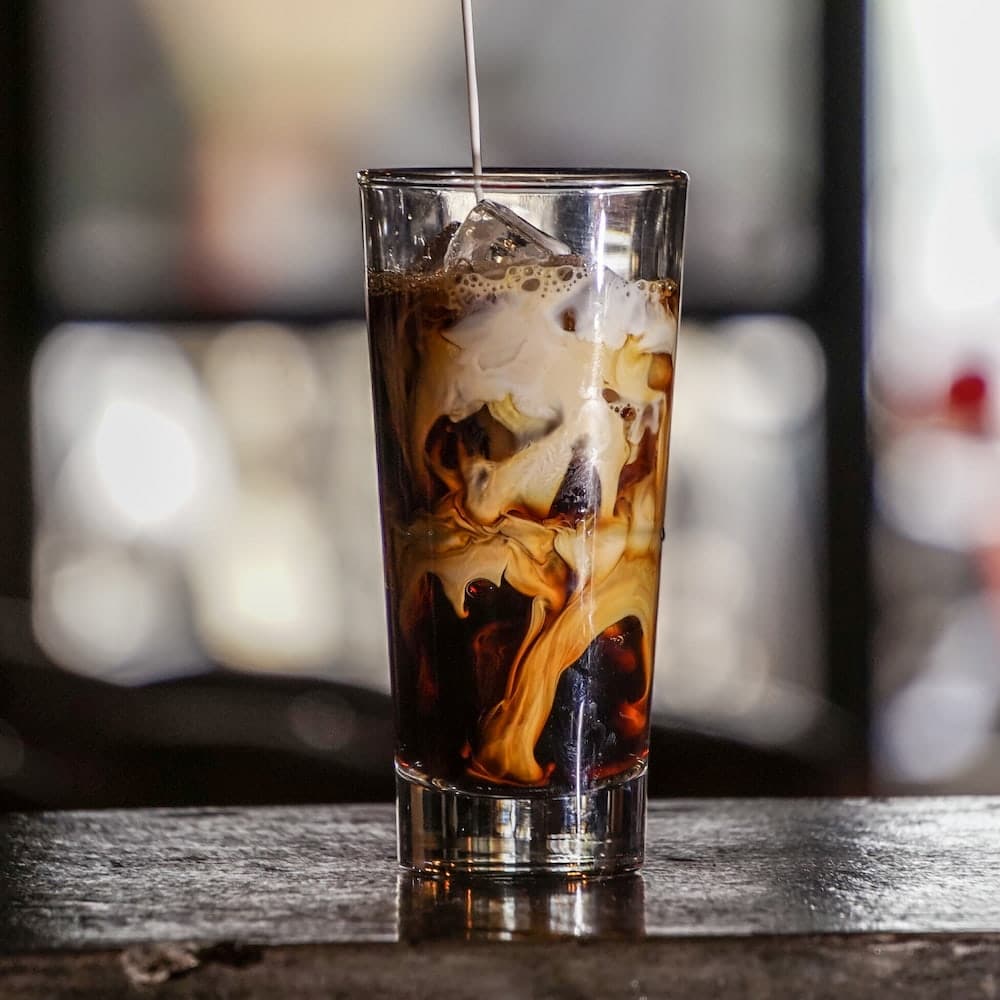 Experts in Coffee, Pioneers in Cold Brew
We combine our rich heritage in roast and ground coffee with our proprietary extraction capabilities founded in the US and are proud to be pioneers of Cold Brew coffee, supplying many of the biggest brands in the world.
With our bean-to-brew approach, our Cold Brew Coffee solutions are truly market-leading.
We create bespoke blends tailored to customer specifications.
Our gentle, gravity extraction process features no heat or pressure to ensure a smooth, naturally sweet flavour with zero bitterness.
We offer a range of formats from bulk concentrate to fully finished solutions with additions of dairy, sweeteners or added flavours as required.
We provide flexible packaging formats across ambient and refrigerated supply chains.
Our coffees are sustainably sourced to suit your required certifications such as Organic, Fair Trade, Rainforest Alliance certified.
Where Finlay Beverages Sources from
To meet your needs we source tea from across the key growing regions of the world. This includes from our own tea farms, in Kenya, Sri Lanka and Argentina, as well as our new processing facility in China. We also source from many more including Malawi, Indonesia and India.
We source coffee from 23 countries around the globe with long term supply partners in all the major producing countries throughout the World's coffee belt.  
Our team of coffee buyers travel extensively throughout our farmer network from the major producers of coffee such as Colombia, Brazil and Vietnam to some of the more unique origins such as Hawaii, Jamaica and Australia.
Sourcing coffee sustainably is a core value of our business and a value which can be seen throughout our coffee supply chain.
UK | Pontefract
Elmsall Way
South Elmsall
Pontefract
West Yorkshire
WF9 2XS
United Kingdom
UK | Hull
Finlay Hull Limited
60 Lime Street
Hull
HU8 7AF
United Kingdom