James Finlay Kenya - A Leading Producer and Supplier of Kenyan Tea
The Home of Kenyan Tea
James Finlay Kenya is a leading grower, manufacturer and supplier of Kenyan tea. It has honed its R&D, field and factory skills to grow and manufacture a wide-ranging portfolio of Kenyan teas from Black CTC through to Steamed Green teas, and White Tips.
James Finlay Kenya isn't just a place for producing tea, it's a thriving community of thousands of people who live and work on and around our farms, sharing the purpose of producing great tasting Kenyan tea for consumers to enjoy.
Make the Most of Kenyan Tea with Finlays Tea Kenya
Agricultural Best Practice. James Finlay Kenya has a deep and powerful understanding of agronomy, operating with good husbandry practices including an ambitious annual replanting program with all plants supplied from our own nurseries. This helps us maximise the quality and quantity of tea we grow, while supporting our environmental objectives.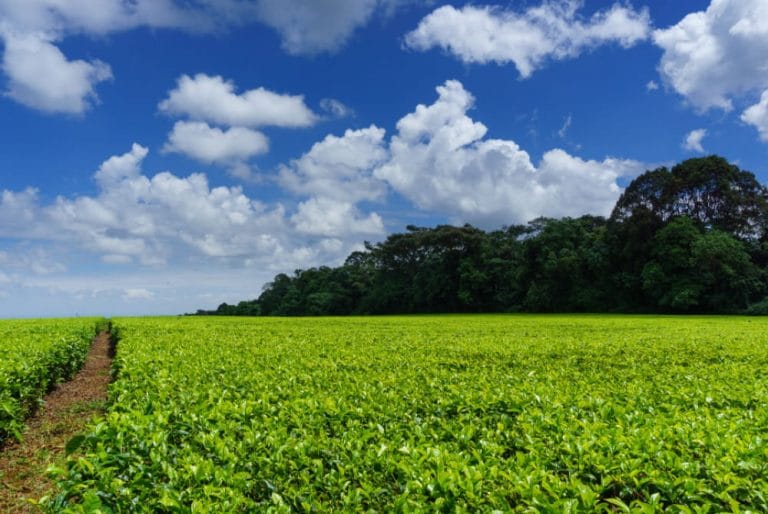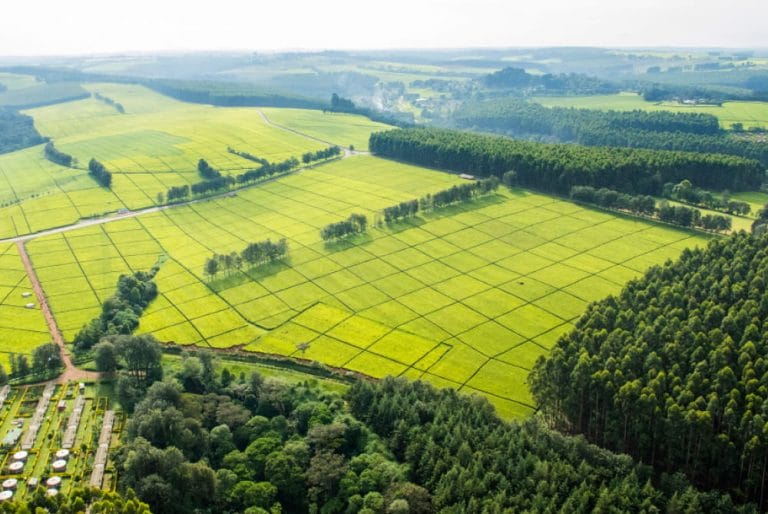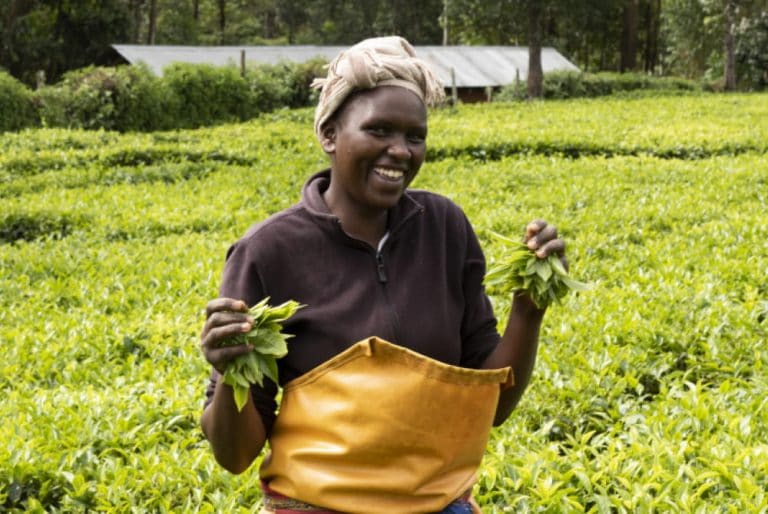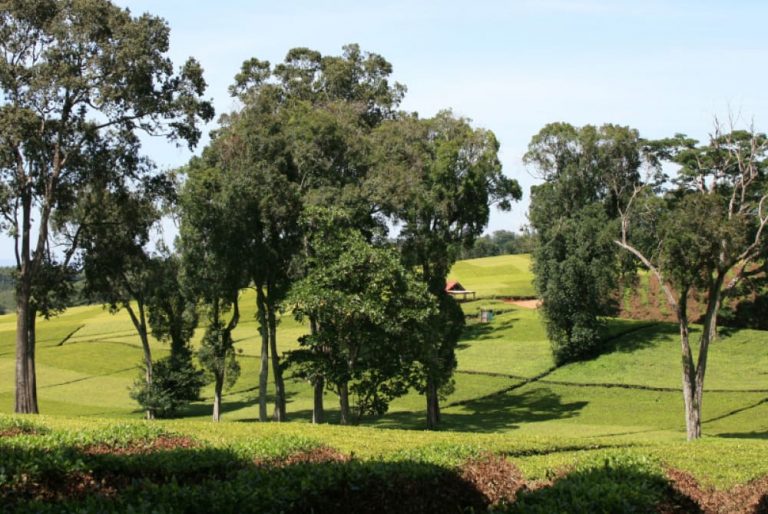 Finlays' Kenyan Tea Estates and Plantations
James Finlay Kenya is located in the highlands of Kericho at the heart of Kenya's tea growing region, west of the Great Rift Valley and bordering the Mau Forest. It covers a total self-contained area of 10,300 hectares, including 5,200 hectares of tea fields over nine gardens, and 1,200 hectares of preserved indigenous forest. 
At an elevation of approximately 6,500ft above sea level, Kericho's climate is comparatively cool and wet while two rainy seasons during the year (March-June and October-December) ensure consistent growth. This provides the ideal conditions to produce coloury, brisk CTC teas and floral, smooth, Orthodox teas.
The site contains four tea factories and a tea extracts factory, all of which are FSSC22000 certified, as well as an R&D facility. James Finlay Kenya is closely linked to the world via our blending, packing and logistics operation in Mombasa as well as Finlays extensive network, offering smooth global access and surety of supply.
Year-round production in Kenya make it a popular choice as a consistent, dependable and continuous source of supply. The tea we grow in Kericho, west of the Great Rift Valley, is prized for being bright, colourful, with a reddish coppery tint and a pleasant, brisk flavour. It is popular in countries seeking a hot tea with strength of cup, with or without milk, such as the UK, Egypt, Pakistan and Russia and, increasingly, the US.
James Finlay Kenya can produce a wide variety of Kenyan teas to meet our customers' demand. Tea from Kenya is very bright, colourful, with a reddish coppery tint and a pleasant brisk flavour.
At our Kenyan tea farms, we produce everything from CTC and orthodox black and green tea, as well as white and purple tea.   Our teas are available with a wide range of certifications including Organic, Rainforest Alliance and Fairtrade.
A Wide Range of Kenyan Tea Solutions
James Finlay Kenya has a portfolio spanning Black, Green, White and Purple teas, manufactured either by CTC or orthodox processes. This is enabled by an active R&D programme and an R&D factory line that can be configured in a myriad of ways to responsively develop the exact Kenyan tea solution the customer is looking for.
We also produce a number of "selling marks" from our factories which are recognised and sought-after globally for their taste, quality and style. These speciality teas include Chemase – the first organic tea produced in Kenya, Milima – a prize-winning black orthodox mark, and Bondet and Masingi, 100% hand-plucked leaf sourced from smallholder farms, thereby helping support the wider Kericho community.
Available certifications include:
Rainforest Alliance
Fairtrade production and processing
Organic
We are also able to blend and pack to our customers' specifications from our operations in Mombasa.
Growing Finlays Tea Kenya: Our Community
James Finlay Kenya is more than just a place for growing and producing tea, it's a thriving community of thousands of employees and outgrowers and their families who live, work and study there. There you'll find 13 dispensaries, 14 primary schools, 50 nursery schools and two secondary schools, and an unescapable sense of community spirit and purpose. We also source teas from, and provide support to, thousands of outgrowers, providing further social and economic investment in the extended community.
That James Finlay Kenya is a self-contained community gives us the ability to drive long-term positive economic, social and environmental change. Our customers are a vital part of this, taking not only our tea, but the story of what we do in Kericho to their consumers. We are passionate about collaborating with our customers on sustainability, and frequently partner with them for joint projects that support their own sustainability goals.
Finlays' Sustainable Development Projects in Kenya
James Finlay Kenya runs a wide range of activities, initiatives and projects in line with our sustainability strategy objectives and over the last five years (as of 2020), Finlays has invested over $2m in projects for the benefit of the local community. Some recent examples include:
The Finlays Community Trust – an independent charity that endeavours to empower communities and nurture sustainable growth in Kericho and Bomet Counties. Funded by James Finlay Kenya, the Trust aims to deliver maximum social, environmental and economic benefits by taking a collaborative approach in working with the local communities.
A Women in Leadership Programme
Working with ISLA (The Initiative for Sustainable Landscapes) in the South West Mau Forest in Kenya to protect and Enhance 60,000 hectares of natural forest Improved water access and quality Sustainable livestock management
Funding the Bongo Surveillance Project to protect a critically endangered species of antelope
An entrepreneurship training programme for vulnerable men and women
A five-year electrification project to provide fairly priced, reliable electricity to 5,651 employee houses within 86 villages
Supporting the Kericho Environment
As the leading Kenyan tea supplier, we are always striving for ways to reduce our impact on the environment. We're working towards being completely self-sufficient in electrical energy, and are already self-sufficient in thermal energy.  Our aspiration is to generate all this energy in carbon neutral generating plants.  Today, we benefit from having access to large areas of forestry, of which we fell around 250 hectares per annum of timber.  This timber is used to provide carbon neutral, thermal energy by burning the wood. 
James Finlay Kenya Limited
PO Box 223,
Chepkembe,
Kericho 20200,
Kenya