A Leading Producer and Supplier of Argentinian Tea
Trusted Leaders in Argentine Tea
Casa Fuentes – Finlays is Argentina's largest supplier of black tea. We combine exemplary blending expertise with the efficiency and ingenuity of the field and factory to offer our customers high-quality Black Tea, at scale, consistently and reliably throughout the year.
Make the Most of Argentinian Tea from Casa Fuentes-Finlays
Responsive and Agile Partners. Casa Fuentes – Finlays Argentina has longstanding relationships with some of the world's largest beverage companies. Not only do we work closely with our customers to develop products and configure production processes and standards to meet their needs, we're responsive partners as your needs change.
Supplying Sustainable Argentinian Tea to the US and Beyond
In the Province of Misiones, land of the Iguazu Falls which is considered one of the seven New Wonders of the World, is Casa Fuentes – Finlays Argentina, the largest and most experienced suppliers of black tea in Argentina.
Finlays Argentina supplies a range of Rotorvane and Orthodox black tea to the global market. Available certifications include Rainforest Alliance and Kosher and we are working towards organic certification.
Our teas are ideal for use in iced tea beverages but can be used for Hot and Cold Water Soluble Extracts and in Direct Leaf Extraction (DLE) for a range of applications.
What Makes Argentinian Tea Special?
Argentina is a top ten producer of tea globally, with 40,000 hectares of tea fields, 95% of which is cultivated in Misiones Province.
Tea from Argentina has a clear red amber liquor, neutral taste with a balance of astringency. It is recognised worldwide for having excellent clarity when iced, for its high content of polyphenols, for its colour and for its mildness.
While most tea from Argentina is exported to the US, it also finds a home in Latin America, Europe and the Middle East among others.
Our Locations and Sustainability
Our four tea farms – Argenté, Campo Grande, Acaraguá and Tabay – cover an area of 2,000 hectares with soils that are deep red and rich in organic matter and minerals. Located 200-300m above sea level, the subtropical climate characterised by high summer temperatures and abundant rainfall creating fantastic conditions in which to grow tea.
We have four factories on site, and one tea sorting plant. We also have two fully equipped tea blending and packing facilities both of which have in-house authorisation to export.
Having been in operation for 70 years, we understand the importance and value of operating sustainably. Guided by the objectives in Finlays' Sustainable Future strategy, we are focussed on driving long-term, positive social, environmental and economic change.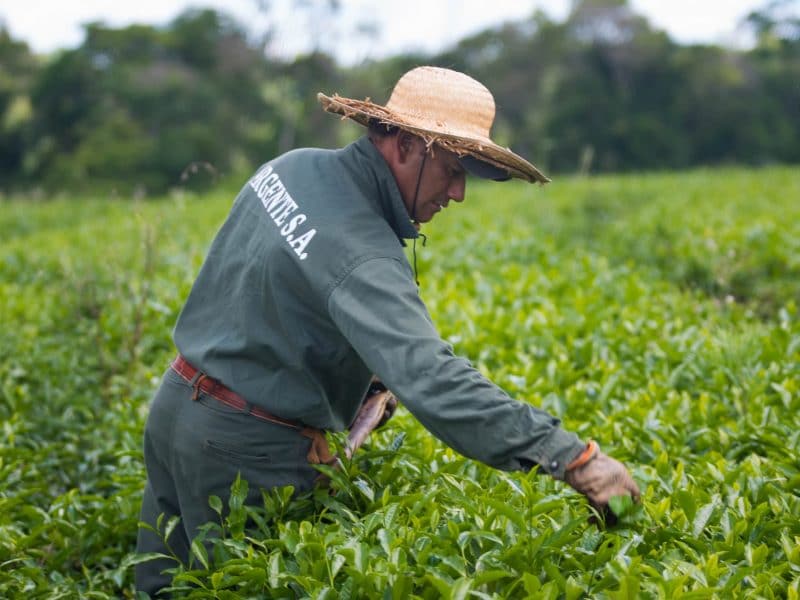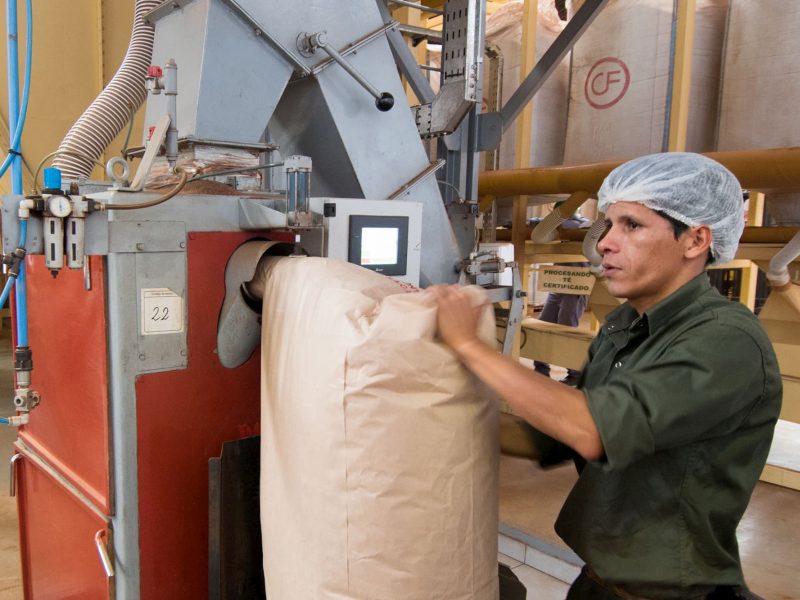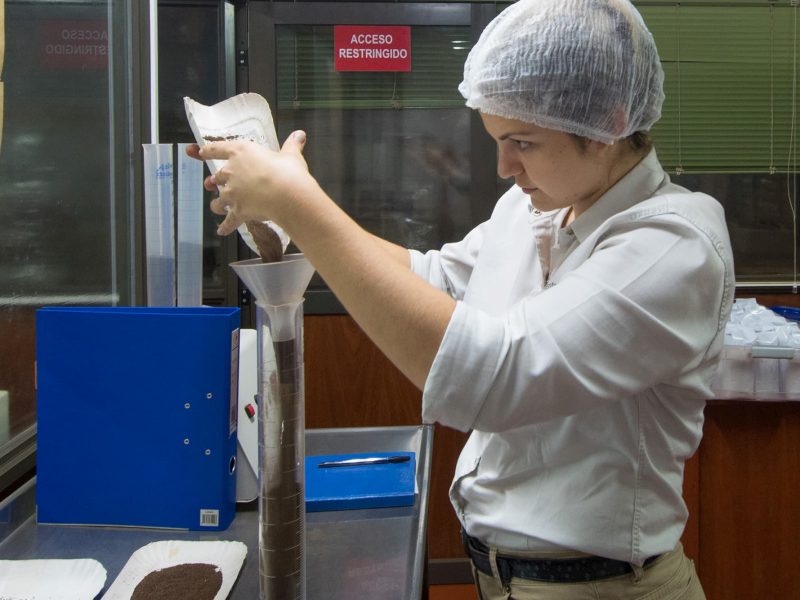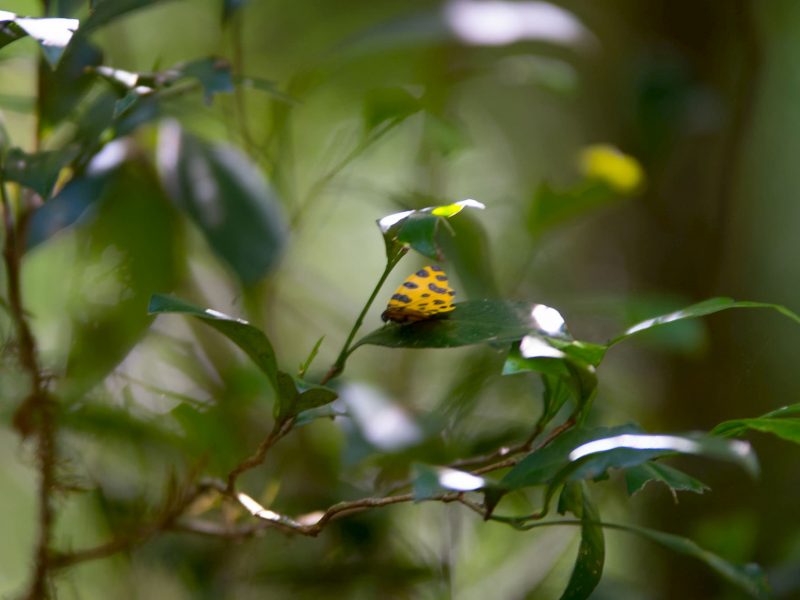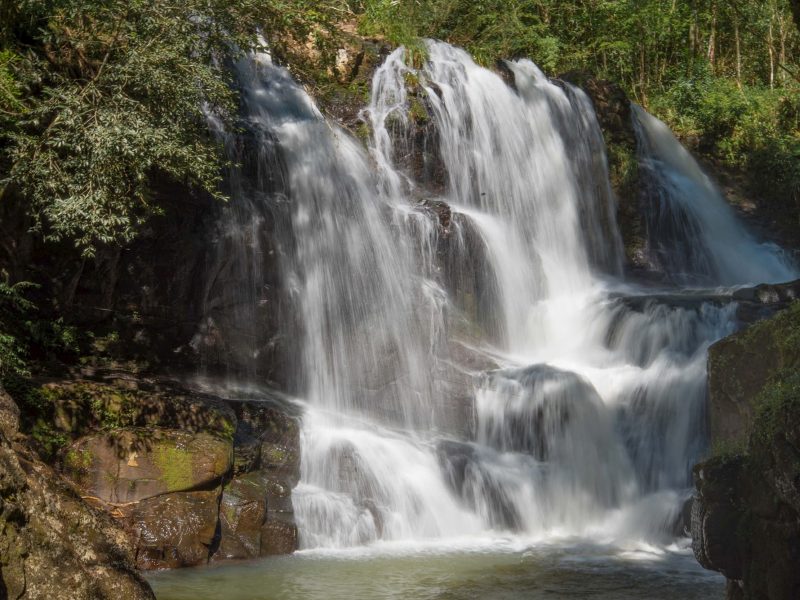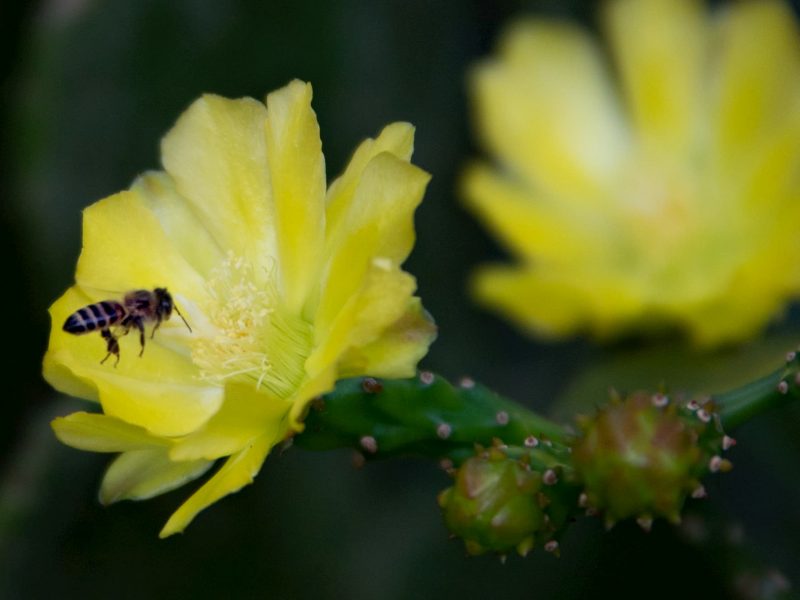 Campo Grande
Tea Factory & Packing Plant
Campo Grande
Misiones
Phone
+54 03755 421320 (ext. # 140)
Phone
+54 9 3755 421320 (ext. # 136)
Phone
Telephone: +54 9 3755 421320 (ext. # 141)
Oberá Main Office, Tea Factory & Packing Plant
Phone
Telephone: +54 9 3755 421320 (main office ext. # 100; Factory ext. # 121; packing plant ext. # 139)