Generation Fun and Games at Finlays Sri Lanka
When the COVID-19 pandemic spread across the world earlier this year, it had a huge impact on all our lives.
The Finlays Sri Lanka team however noticed that the national curfew there was impacting one group of people in particular – the children of its employees. Rather than going to school and playing with friends, young people were cooped up at home, missing out on all-important learning, socialising and development opportunities.
To help provide some welcome entertainment and sense of purpose for the children of its employees, Finlays Sri Lanka decided to hold the first ever Finlays Gen Z Challenge. The challenge was named after Generation Z – those born between 1995 and 2015.
Talkin' 'Bout My Generation
Arranged by the HR team, with support from Sustainability, Engineering and Health and Safety, the Gen Z Challenge was simple – handcraft an item that embodies one of Finlays' core values of being Trusted, Sustainable and Innovative.
While the task was fairly open-ended, the material used had to be biodegradable, recycled, or re-useable, highlighting our Sustainable value. Also important was encouraging the children towards good health & safety practices and participants were instructed to make the creation as healthy as possible by using safe, natural materials and adhering to safety measures. Parents were encouraged to share more knowledge about Finlays' values with their children.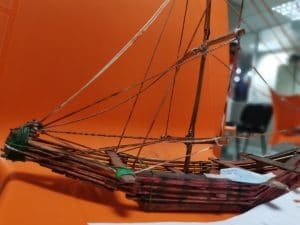 An Awe-Inspiring Response
Parents reported a huge amount of enthusiasm from the children who took part resulting in a phenomenal 144 entries being submitted. Some creations were very innovative while the others demostrated the undersanding of sustainability-related concepts such as waste management and recycling.
The unenviable task of judging such an amazing array of entries fell to two arts and crafts teachers from a local school. Eventually they were able to whittle down the entries to 18 winners in different categories. All winners received items that they can use for the next school year, while all entrants received a goody bag including a token of appreciation, a certificate and a DVD with all the entries.
Words from the winners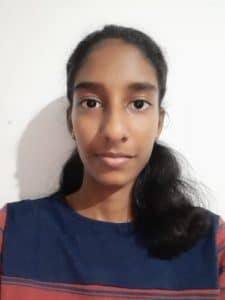 Sixteen year-old Heshani Dasunya Galle Pathirana, who entered in the Sustainable Category and whose father works at Finlays Colombo said: "It was Finlays' Gen Z competition that encouraged me to think innovatively and sustainably. The Finlays values of Trusted, Sustainable and Innovative are very valuable for us to practice as children and students. I was happy to see the outcome and delighted to know I was selected as a winner. I hope to live by the Finlays Values in future too."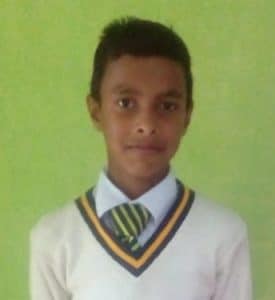 Thirteen-year old K. Kirushanth, whose mother works at Finlays Sri Lanka Tea Estates added: "I express my gratitude for selecting me under Finlays Gen Z Challenge winners. I am also taking this opportunity to express my sincere thanks to Finlays for encouraging all employees and their dependents for participating in social activities such as Gen Z Challenge."
Gayanthika Pathirannehe, Head of HR, Finlays Sri Lanka who helped to organise the contest said: "Covid-19 took the whole country by surprise and employees found it hard to balance all family demands especially with the children being at home full time for a very long time. As we are keen to encourage employees to live the Finlay values, we felt this would be a good opportunity to go one step further and take the values to their families too while putting together an activity to occupy the children. I feel the organising team did a good job understanding this need and putting together this competition including leaflets that were very attractive and child friendly. The participation was also encouraging, and we look forward to organising more such activities in future."
​​​​​​​WINNERS' GALLERY: View A Selection of The Winning Entries